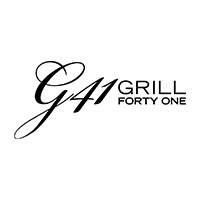 Between the central locale afforded by its gracious home in the landmark Lord Elgin Hotel, a warm and yet contemporary ambience, a locally sourced menu and a casual-to-sophisticated stocked cellar, Grill 41 has become one of Ottawa's top new restaurants. Named Grill 41 in recognition of the year, 1941, that the Lord Elgin was built, the restaurant features a modern environment and classic menu that is a perfect match for connecting with new and familiar faces. Guests are able to relax in the inviting lounge with flat screen TVs and large windows overlooking Elgin Street or enjoy an intimate dinner or a group get together in the dining area. With a capacity of close to 150, the restaurant features booths and banquette seating to allow flexibility to accommodate guest needs whether they are popping in for lunch, a quick after-work cool-down, a pre-theatre warm-up or an evening night cap. Grill 41 also includes a private dining room for up to 30 guests.
Please click here to see full details.
Warning!
Future Watchers is not afiliated with CDM Media. The link on their website to ours does not indicate any relationship, and appears to be intended to deceive.